The Most Trusted Plumbing Company in Richmond, VA
Why dig up your yard if you don't have to? With new trenchless pipe lining technology, you can now have your sewer pipe replaced with CIPP or Cured In Place Pipe. The liner is saturated with epoxy resin and inserted from one small access point. A bladder is then inserted and pressurized with hot steam until the new liner cures. You are left with a new super-strong sewer pipe that is stronger than your original pipe and rated to last for at least 50 years.
Experience The Perma-Liner™ Difference
USA Pipe Repair is the leading provider of The Perma-Liner™
drain lateral lining and mainline sectional point repair products in the world.
Our North American interests are aimed specifically at the
residential/commercial market and we offer a range of updated and newly developed "trenchless" repairing techniques from 2″ to 102″ pipe diameters.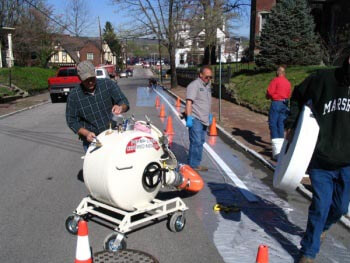 Perma-Liner™ Industries, Inc. remains at the forefront of the lateral and sectional point repair rehabilitation markets for sanitary and storm sewer applications.
USA Pipe Repair is a highly qualified plumbing company in Richmond, VA, and nearby areas, committed to providing superior service to our clients. Our team of experienced plumbing professionals serves the following locations:
Contact Our Plumbing Company in Richmond, WA, Today!
USA Pipe Repair offers a wide range of high-quality services for residential and commercial needs including:
Please feel free to contact the most trusted plumber in Richmond, WA, and surrounding areas at USA Pipe Repair should you need any assistance with our plumbing services or fill out our online form to schedule an appointment with us.
Get in Touch With the Top-Rated Plumber in Richmond, VA Today!
See for yourself why we're the top choice for top-notch, budget-friendly general plumbing, drain cleaning, excavation, and sewer repair services. Complete client satisfaction is what we aim for every time. Contact us today by calling us or filling out the form to schedule an appointment or request assistance.
In Business Since: 2001
State Licensing
Trade: Plumbing
License #: 2705140622
Expiration: 11-20-2022
Trade: Landscape Service Contracting
License #: 2705140622
Expiration: 11-20-2022
Trade: Highway / Heavy Contractors
License #: 2705140622
Expiration: 11-20-2022
Trade: Master Plumber
License #: 2710066245
Expiration: 02-28-2022
Trade: Class A Contractor
License #: 2705140622
Expiration: 11-20-2022