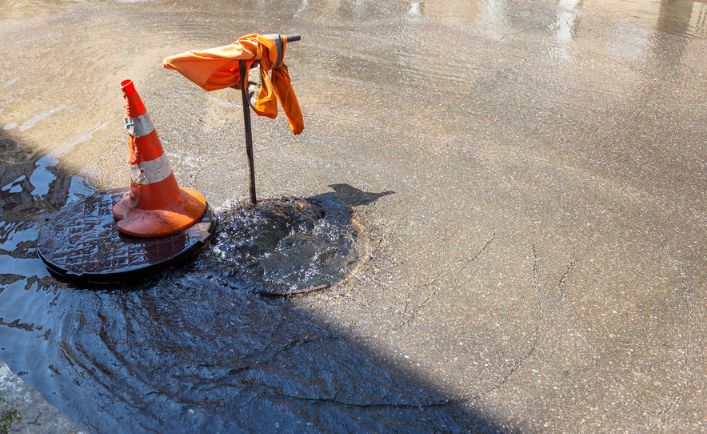 Many municipal sewer systems in the Central Virginia area now run on older pipelines, which mean you may need manhole rehabilitation. However, system repairs, including manhole rehabilitation are not prohibitive projects. The reliable technicians at USA Pipe Repair, the trusted plumbing company in Richmond, VA, are a resource for municipal governments. We provide consistent cleaning and manhole rehabilitation in the local region, helping cities stay ahead of emergency repairs and provide dependable sewer services for businesses and residents.
Rehabilitation Services in Central Virginia
Effective and efficient manhole-rehabilitation methods include spin casting and polymer. Using these rehabilitation products and techniques commonly applied in rehabs for catch basins, wet wells and underground vaults, our skilled professionals can make plumbing repairs in Richmond, VA, rehabilitate manholes already in place or add a coating to new ones.
When you need manhole rehabilitation services and other plumbing services in Richmond, VA, our repair specialists have the necessary equipment and training certification to work in confined spaces and complete inspection and rehabilitation of belowground structures. Depending on the project demands, USA Pipe Repair can carry out rehab work with spray coatings and hand troweling to the desired thickness.
Advantages of Manhole Rehabilitation
Over time, corrosion weakens pipelines and manholes, creating unnoticed cracks that eventually lead to major issues requiring emergency plumbing in Richmond, VA. While manhole rehab is typically a complex job involving extensive digging, our trenchless manhole rehabilitation, using polymer materials and spin casting techniques, can complete work in a fraction of the time.
Spin Casting for Manhole Rehabilitation
In effect, spin casting manufactures a plastic pipe in place. The polymer-modified coating will stick to rough surfaces, nooks and piping, helping prevent pinholes, and the process results in a highly-flexible material that follows shifting joints without cracking, making it useful for not only repairs but also prevention in new installations. This non-invasive rehab method ultimately saves money and time.
Contact Our Sewer and Manhole Repair Professionals
While municipal sewer repairs and manhole rehabilitation are more extensive jobs than residential work, typically closing streets, impacting private property and affecting water service for surrounding buildings, the best solution is to call on our team of service professionals. When you need manhole rehabilitation and pipeline repairs from a plumber in Richmond, VA, reach out to us right away. Contact USA Pipe Repair by calling us or filling out the online form.
Get in Touch With the Top-Rated Plumber in Richmond, VA Today!
See for yourself why we're the top choice for top-notch, budget-friendly general plumbing, drain cleaning, excavation, and sewer repair services. Complete client satisfaction is what we aim for every time. Contact us today by calling us or filling out the form to schedule an appointment or request assistance.
In Business Since: 2001
State Licensing
Trade: Plumbing
License #: 2705140622
Expiration: 11-20-2022
Trade: Landscape Service Contracting
License #: 2705140622
Expiration: 11-20-2022
Trade: Highway / Heavy Contractors
License #: 2705140622
Expiration: 11-20-2022
Trade: Master Plumber
License #: 2710066245
Expiration: 02-28-2022
Trade: Class A Contractor
License #: 2705140622
Expiration: 11-20-2022