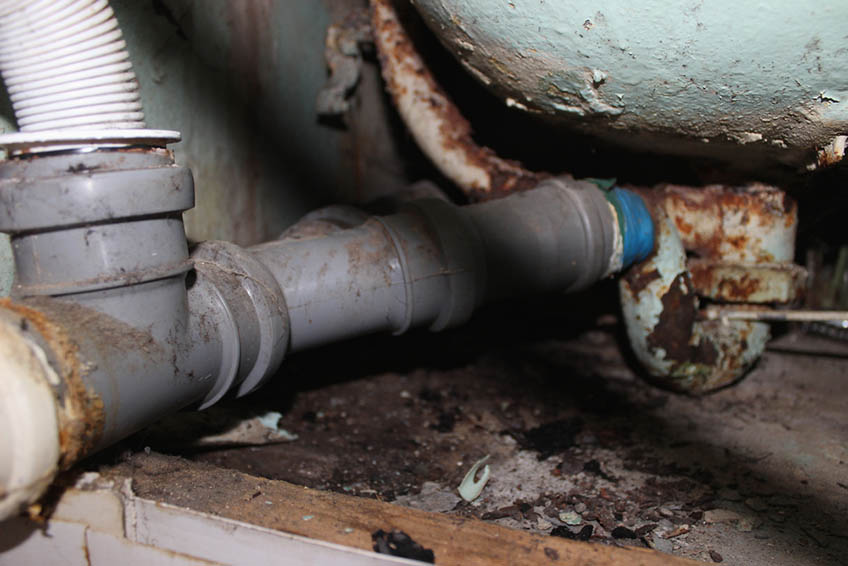 While many people prefer to lease or buy new properties, some have a soft spot for old buildings. Old buildings can be pretty amazing, especially those with iconic designs. However, these old buildings tend to have plumbing issues because their infrastructure is aging. If you live in an old home and are looking for a plumber in Richmond, VA, consider hiring USA Pipe Repair. Below are plumbing issues often present in older homes.
Old Connections
Older homes have connections that were installed years ago. Because of their age, these connections are prone to leaking and breaking down. Furthermore, limescale build-up due to hard mineral water is common, which often results in clogs and blockages. If it has been a while since your last plumbing inspection, we recommend scheduling one right away with your local plumbing company to determine the condition of your pipes.
Defunct Piping
The piping used in buildings older than three decades is likely to be defunct today. Examples of old piping materials used then but are currently outdated include lead and galvanized steel. The latter was discovered to be very corrosive and resulted in drinking water being contaminated by high levels of rust. Schedule a replacement with a trusted provider of plumbing services right away.
Faulty Lines
The older your systems, the higher the chances of faulty lines. Substance accumulation and root intrusion can cause damage to your systems, causing them to malfunction. A sewer camera inspection should be done before any plumbing repairs to identify the cause of a problem properly.
Poor Installation
Poorly installed systems may cost you a lot in the future because of the repairs that they will require. Even if it is an emergency plumbing issue, ensure that you choose the most qualified plumber to work on your lines. It will help you avoid many repairs and re-installations.
At USA Pipe Repair, we specialize in plumbing solutions and can provide you with quality services. Contact us today to schedule an appointment with our team.
Get in Touch With the Top-Rated Plumber in Richmond, VA Today!
See for yourself why we're the top choice for top-notch, budget-friendly general plumbing, drain cleaning, excavation, and sewer repair services. Complete client satisfaction is what we aim for every time. Contact us today by calling us or filling out the form to schedule an appointment or request assistance.
In Business Since: 2001
State Licensing
Trade: Plumbing
License #: 2705140622
Expiration: 11-20-2022
Trade: Landscape Service Contracting
License #: 2705140622
Expiration: 11-20-2022
Trade: Highway / Heavy Contractors
License #: 2705140622
Expiration: 11-20-2022
Trade: Master Plumber
License #: 2710066245
Expiration: 02-28-2022
Trade: Class A Contractor
License #: 2705140622
Expiration: 11-20-2022