What are Sewer Inspections and Why are They Important?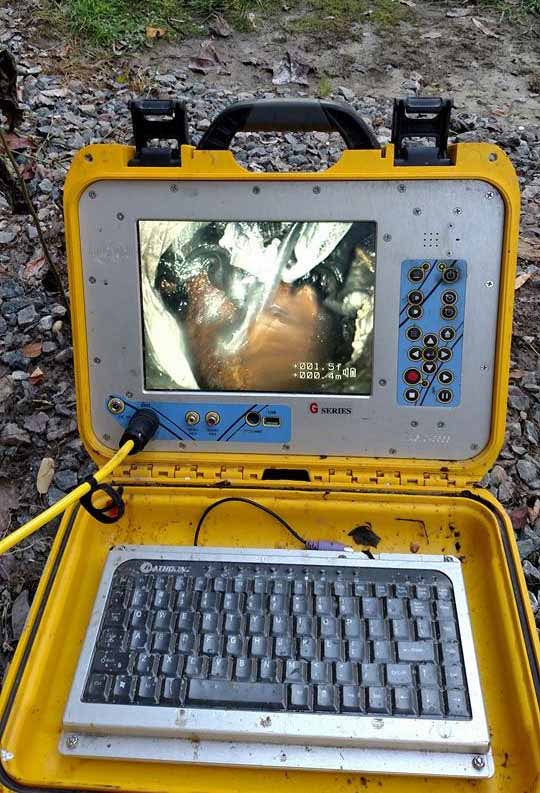 Sewer camera inspections are an inexpensive way to see the condition of your pipes. They allow USA Pipe Repair to identify any concerning conditions way before the homeowner begins to notice the outward signs of damage. Once cracks or blockages occur, this damage can result in dramatically more expensive repairs to the internal structures of the home.
Your drain line runs from under your house to the curbside municipal sewer channel. But your sewer pipeline actually begins in the house, under every sink, toilet, and shower drain. These smaller pipes run behind the drywall and through the levels of the wooden framing, downward until they converge with the building's main sewer line.
When the smaller sewer pipes crack, the water can seep into the wooden framing and the drywall, allowing dangerous molds to grow, unseen by the homeowner. These conditions can remain unnoticed for months, until the drywall is soaked enough to allow puddles to collect inside a room.
By performing scheduled sewer maintenance inspections, USA Pipe Repair is able to save you from more extensive repairs to drywall and framing.
Five Signs You May Need A Sewer Inspection
You are purchasing a new home. Home inspections are the standard when purchasing a new home, however, they generally do not include a sewer inspection. You will have to specifically request the inspection. The knowledge you gain from the results will add to your bargaining power when settling on a purchase price.
You notice the water is draining slowly in a shower or sink. This is a sign that a blockage is growing in your pipeline. This is best removed before a total blockage backs the wastewater up into the home or causes pooling.
You notice water puddling in a section of the landscape. This could possibly mean a crack in your main sewer pipeline. Do not despair, we have fast, no-dig repair processes to fix the problem.
You own an older home and haven't had the sewer lines inspected. Sooner is better to rectify this situation. Let us perform an inspection so you know where you stand. Sewer lines can age and crack. We can fix any concerns quickly.
You inherited a family home. In this case you may not have records of home maintenance on hand. Let us start you off right with an initial inspection.
Contact our dedicated staff for a consultation. We are waiting for your call.
Get in Touch With a Plumber in Richmond, VA, Today
See for yourself why we're the top choice for top-notch, budget-friendly general plumbing, drain cleaning, excavation, and sewer repair services in Richmond, VA, and the surrounding areas. Complete client satisfaction is what we aim for every time. Contact us today by calling us or filling out the form to schedule an appointment or request assistance. We also serve Ashland, VA, as well as Charlottesville, VA.
In Business Since: 2001
State Licensing
Trade: Plumbing
License #: 2705140622
Expiration: 11-20-2022
Trade: Landscape Service Contracting
License #: 2705140622
Expiration: 11-20-2022
Trade: Highway / Heavy Contractors
License #: 2705140622
Expiration: 11-20-2022
Trade: Master Plumber
License #: 2710066245
Expiration: 02-28-2022
Trade: Class A Contractor
License #: 2705140622
Expiration: 11-20-2022